owned labels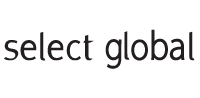 Naxos Jazz Legends
| | |
| --- | --- |
| | From the first recordings by the forefathers of early jazz in the 1920s through to the great innovators of the 1940s, Naxos Jazz Legends plots a course through the most vital and vibrant period in jazz history. The giants of the Big Band era (Duke Ellington, Benny Goodman and others), the trailblazing solo performances of Louis Armstrong, Sidney Bechet, Charlie Parker and many more, share the catalogue with show-stopping queens of jazz singing, Billie Holiday, Ella Fitzgerald, Sarah Vaughan. |
Naxos Nostalgia
| | |
| --- | --- |
| | Naxos Nostalgia boasts the biggest stars from the stage and screen performing some of the best-loved hits from the golden age of entertainment. From Bing Crosby and Fred Astaire to Vera Lynn and Edith Piaf, from George Formby and Gracie Fields to Judy Garland and Frank Sinatra, the Andrews Sisters and the Ink Spots, there is a true treasure trove to explore on Naxos Nostalgia. |
Naxos World
| | |
| --- | --- |
| | Naxos World offers high quality world music designed to entertain and educate. Naxos World recordings are varied and differing in style and listener appeal: traditional, folk, or "roots" music associated with the musical heritage of a culture; Modern, popular music currently enjoyed by the youth of a culture; and oft-ignored musical traditions, both traditional and modern, of various cultures. |
harmonia mundi distributed labels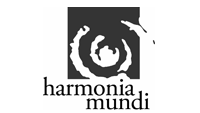 Labels we currently hold exclusive distribution rights for in Australia
Accords Croisés
| | |
| --- | --- |
| | Accords Croisés seeks and promotes great voices of the world that are representative of particular cultures and aesthetic traditions. Sacred or profane voices, young or mature, rough or virtuoso ones – all give voice to a range of incredible cultures and musical styles. The wealth of information contained in the album booklets enables further exploration of these musical traditions. |
Daqui
| | |
| --- | --- |
| | Meaning 'from here' in Occitan language, Daqui is the label of the music festival Les Nuits Atypiques de Langon. Daqui aims to facilitate the artistic discovery of World Music, the mission of the festival since its inception in 1992. |
Futur Acoustic
SIXUN is the triumph of a spicy, multicolored musical mélange of sung melodies over a polyrhythmic background full of eternally renewed energy and drive. SIXUN is 20 years of adventures, successes, and touring, with eclipses and breaks of variable duration to let each member of the tribe catch his breath and enrich himself with new experiences.

THE COOL CROONERS: 'In spite of war, poverty, disease, corruption, cynicism, and indifference, there is always a bit of blue sky somewhere.' In the 1950s, deep in the heart of Africa, they were crazy about jazz to the point that all they dreamed about was to become singers. Their careers took off in the most promising manner, but the turmoil of a long fight for independence in Zimbabwe brought chaos and mayhem. Today, they are starting a second life. The charm of their harmonising voices has retained great strength and tradition.
hatOLOGY
| | |
| --- | --- |
| | In 1975, Werner X. Uehlinger founded HatHutRecords simply in order to document the artistry of a musician he heard through a chance encounter-saxophonist / trumpeter Joe McPhee. Today, over twenty-five years and more than 300 LP and CD releases later, HatHut stands as one of the most adventurous and important independent New Music labels in the world. It has grown from an out-of-pocket venture to an established enterprise, from small press runs of black vinyl to a line of beautifully packaged (and ecologically responsible) CD-only releases. From the beginning, the label has shown a high regard for graphic design, cover art, and program notes, striving to create not just a musical artifact but a multifaceted work of art with each new release. The label's prized artists, at the forefront of today's jazz and avant-garde music, include Steve Lacy, Anthony Braxton, and Cecil Taylor. |
Institut du Monde Arabe
| | |
| --- | --- |
| | Musicales, the label of the Institut du Monde Arabe, offers an invitation to travel in sound through the Arab-Islamic world. Most recordings of this series where made during live concerts; they explore a wide range of music in all styles, from scholarly through popular, from classical to modern, from rural tunes and traditions to urban music, and of course sacred music and sufi songs. |
Iris Music
| | |
| --- | --- |
| | Brazillian beats, fado, gospel, jazz, blues, soul, tango - there's a whole world of great music on Iris, as well as excursions into the worlds of Heitor Villa-lobos and The Marx Bros! Based in Paris, Iris Music presents the work of great musicians from Antonio Carlos Jobim to Astor Piazzolla, Baden Powell to Tchan-Tchou Vidal. |
Le Chant du Monde
| | |
| --- | --- |
| | Created 70 years ago, Le Chant du Monde publishes recordings of the highest artistic quality in diverse musical worlds: jazz, French chanson, international music, children's music, manouche gypsy jazz, and lush French pop. Artists include jazz guitarist Angelo Debarre and Tchavolo Schmitt, as well as a host of jazz greats and French icons such as Edith Piaf and Charles Aznavour (part of the Golden Century chanson range). |
Long Distance
| | |
| --- | --- |
| | Traditional acoustic music of the world is a seemingly inexhaustible source of new sounds and new ways of expressing emotions in music. Founded by celebrated film score composer Armand Amar, the label strives to create a proper synthesis between authenticity and (production) quality by recording music. Dedicated to the more urban musical currents, a second line has been created within the label, named 'Cities'. Amar also runs a world music studio in Paris which has a legendary collection of some 300 instruments from around the globe. |
Marabi
| | |
| --- | --- |
| | Marabi is the label created in 2002 by Christian Mousset, director of Festival de Musiques Métisses d'Angoulème in France. The festival is widely opened to urban popular musics from the African Continent, Indian Ocean, Carribean and the Americas. On the same artistic line, the label privileges upcoming artists and patrimonial leading figures. |
Radio France
| | |
| --- | --- |
| | Radio France's Ocora label offers a selection of recordings – a musical experience unique the world over – featuring the best in traditional music ranging from Mongolia to Sweden. The albums of art, religious, folk and popular music all display the hallmark of authenticity and quality engineering. |
Plus Loin
| | |
| --- | --- |
| | This stylish high-end jazz label, based in France, is recognised internationally for its awards and visionary artists, a kindred spirit of ECM for its beautiful packaging, sound design and sense of adventure. Artists include Elizabeth Kontomanou and French jazz pianist Martial Solal. |
World Village
| | |
| --- | --- |
| | The driving force behind the World Village label is that the music we release usually finds us, just as it would in any village. If we feel strongly about the music, then we release the CD. The music we choose can be any new music, as long as it has soul. Artists include Omara Portuondo (Havana's own Edith Piaf, of Buena Vista Social Club fame), Middle Eastern superstar diva Natacha Atlas, and the most exciting performers of fado, klezmer, tango, Indian pop and more. |
Zig Zag Territories
| | |
| --- | --- |
| | In 2006, after almost a decade of success as a boutique classical label, Zig Zag Territories made a fresh start in the field of jazz. This follows key encounters with Raphaël Imbert – saxophonist and leader of the Newtopia Project and Nine Spirit (also the impetus behind the marvelous disc Bach/Coltrane) – and Guillaume Bouchard, a young Canadian double-bass player, whose first offering is a duo recording with his teacher Michel Donato. |
distributed labels
Labels we currently hold exclusive distribution rights for in Australia
Arc
| | |
| --- | --- |
| | ARC Music offers the largest and finest selection of traditional and contemporary ethnic music from all corners of the globe. Established in 1976, the repertoire contains over 700 recordings of ethnic music from over 100 countries and cultures. From African gospel, music of the North American Indians, Didgeridoo music from Australia, Punjabi Pop or Bhangra from India, Chinese Silk & Bamboo music, Middle Eastern percussion, music from Tahiti and much more; titles are available to suit every budget, from the high quality low price series, to the popular mid price range and deluxe collector's items. |
Charly
Charly Records' Blues Masterworks presents 30 superbly re-mastered original recordings from the most celebrated and influential artists in Blues. Hear how it all began with these timeless classics from Robert Johnson, Muddy Waters, John Lee Hooker, B.B. King and more.

Charly Rock 'n' Roll Legends preserves the atmosphere and impact of the original sounds of rock 'n' roll, in stylish retro packaging appealing both to original fans and new audiences. An essential collection crammed with hits and highlights, featuring the most famous icons and songs from rock 'n' roll's golden era. Each Charly CD contains 25-30 tracks presented in a high-quality slipcase with distinctive cover art, all at an excellent budget price.
Coro
| | |
| --- | --- |
| | Coro has recently launched the Acoustic World series of discs which epitomise CORO's values of excellence of performance, authentic instruments, brilliance of sound and world class musicians. Adorned with vibrant, colourful covers, the range showcases fascinating traditional music from Persia to Ireland, China to Flamenco, with each release devoted to one country, region or national style. |
DRG Records
| | |
| --- | --- |
| | DRG is the leading independent label devoted to Broadway, film soundtracks, jazz, cabaret and world music. DRG is regarded as the major record label of several legendary cabaret performers, including Barbara Cook, boasts numerous musical theatre recordings and continues to be a strong force in cast recordings. Other luminaries to appear on DRG include Liza Minnelli and Odetta, the 'voice of the Civil Rights movement'. |
Dutton Vocalion
| | |
| --- | --- |
| | Dutton (including Epoch and Vocalion), one of the UK's finest record labels specialising in re-issuing on CD music recorded between the 1920s and 1970s, and in issuing albums of modern digital recordings, was established by leading British recording and re-mastering engineer Michael J Dutton. The Vocalion range features light music, big bands/dance bands, jazz, easy listening, vocalists and 1950s/'60s pop. Vocalion first made its name with a celebrated ongoing series of CDs featuring the recordings of famous 1930s and '40s British dance bands, including those led by Ambrose, Geraldo, Oscar Rabin and Maurice Winnick. |
Eastgate
| | |
| --- | --- |
| | Tangerine Dream is one of the world's most groundbreaking, influential and prolific bands, innovating since the 1960s in Krautrock, psychedelic, ambient and synthesizer music. Tangerine Dream's own label, Eastgate, is now distributed in Australia for the first time exclusively by Select: over 80 titles including original new music, re-recorded classics and live concerts. Presented in fold-out digipak cases with surreal, psychedelic cover art, this is a label the fans and collectors will love! |
Harle Records
| | |
| --- | --- |
| | Composer John Harle understands both the jazz and classical traditions, and is brilliant at coaxing musicians of different backgrounds to work creatively together. Harle Records features performers such as Elvis Costello, Andy Sheppard, Richard Rodney Bennett, Paul Jones, Sarah Leonard, Steve Lodder, Stan Tracey, Alexander Balanescu, Guy Barker, Adrian Utley, The Academy of St Martin-in-the-Fields and The Choir of Worcester Cathedral. |
Naïve
| | |
| --- | --- |
| | With beautifully packaged releases and striking design, this bold French label is regarded as a 'home for artists' from classical to pop, jazz, world and film music. Its Retrospective soundtrack range presents the best of French film music by Bruno Coulais (Les Choristes), Gabriel Yared (The English Patient) and Armand Amar (Earth From Above), while dynamic new compilations are devoted to music from Woodstock to contemporary rock and feature the likes of Radiohead and Santogold. Other exciting artists include Asian Dub Foundation, American reggae collective Groundation, and Trinidadian master of free-jazz funk, Anthony Joseph and the Spasm Band. |
Network Medien
| | |
| --- | --- |
| | The painstaking care that goes into creating Network's ambitious world music CDs has earned lavish praise in the international press. These recordings of the highest musical standards, mastered by one of the world's leading studios, with authoritative, informative and highly readable booklets written by acknowledged experts in the field. Their current program comprises some 100 CDs, with feted artists including Rokia Traoré. |
Nimbus
| | |
| --- | --- |
| | Nimbus Records boasts a substantial catalogue of premium quality classical, historical jazz and world music titles, including superb archival recordings of John Coltrane, Thelonius Monk, Miles Davis and others. Leading exponents of traditional music from around the world make Nimbus's World Music range (Wu Man, Paco Peña etc) among the most fascinating available. |
Pegasus
| | |
| --- | --- |
| | The Pegasus DVD range comprises over 1000 titles and offers one of the largest available selections of World War II, vintage cars, aviation and special interest titles. Pegasus also carries a large collection of History and Music titles, with something for everybody! |
Promising Music
| | |
| --- | --- |
| | Founded by Bodo Jacoby, Promising Music has made a name for itself in contemporary jazz and further afield with progressive rock. Since the early 1980s, Bodo has been a powerhouse of the music scene, starting out as a booking agent for the likes of Screamin' Jay Hawkins, Fuzztones, Lounge Lizards and greats. Synthesizers, funk and fusion are mainstays of the label's sound, as is pioneering avant-garde jazz. Promising Music also reissues beautifully re-mastered treasures originally from Universal Classics and Jazz. |
Putumayo
Putumayo World Music was established to introduce people to the music of the world's cultures. In the past fifteen years, the label has become known primarily for its upbeat and melodic compilations of great international music characterized by the company's motto: "guaranteed to make you feel good!" The Putumayo Kids division was created to introduce children to other cultures through fun, upbeat world music. Since the release of the best-selling World Playground CD in 1999, Putumayo Kids has established itself as one of the leading children's record labels in the world.

Putumayo's CD covers feature the distinctive art of Nicola Heindl, whose colorful, folkloric style represents one of Putumayo's goals: to connect the traditional to the contemporary. By combining appealing music and instantly recognisable artwork with creative marketing, Putumayo has developed a unique brand identity.
Retrospective
The Retrospective label is a new venture from Ray Crick, the mastermind behind the world-famous Living Era label.

Living Era was for many years the world's leading Nostalgia label and its demise in 2007 at the hands of Universal Music was a serious loss to fans of vintage popular music. Happily, Ray Crick's Retrospective label is here to fill that void! Titles include 2-CD sets by George Formby, Fred Astaire, Humphrey Lyttelon, Nat King Cole, Paul Robeson and Tony Martin, and single CDs by Andre Previn, Eartha Kitt, Louis Armstrong and Sammy Davis Jr. All Retrospective releases feature the best possible restored sound and are packaged with a fresh new look that will, nevertheless, bring back happy memories of the much-loved Living Era covers!
Salvo
| | |
| --- | --- |
| | Salvo is a collector's label focusing on classic album reissues (re-mastered of course!), unique compilations and definitive artist and label box sets, which appeal to the knowledgeable music fan and the serious collector alike. Each title is lovingly packaged, expertly researched, compiled and annotated and features rare or unreleased tracks, top class artwork and photography and superb sound quality. Artists include Madness, Propaganda, Frankie Goes to Hollywood, Move, Slade and more. |
Sound of World
| | |
| --- | --- |
| | Sound of World is a label of World, Electroworld, Reggae, Traditional Music and Music of the Sun. It is a laboratory for multicultural projects in which quality, aesthetics, and humanism merge altogether. Sound of World is thus a fusion between art and development. |
Suppliers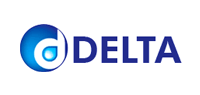 Bygone Days
Bygone Days is dedicated to bringing nostalgic and historic recordings to a new level of quality. Each release contains over an hour of music and combines both classics and rare, seldom heard recordings which have been sympathetically digitally re-mastered. The series features many recordings never previously available on CD and our main objective is to retain the integrity of the original recordings. Featured artists include Bing Crosby, Louis Armstrong, Yma Sumac, The Andrews Sisters and Kathleen Ferrier, as well as ranges devoted to hits of bygone decades.

Each title is packaged to reflect the content, whilst certain design elements, such as a high quality slip-case, are incorporated across the entire range of releases. Track listings are always exhaustively researched and full extensive sleeve notes, written by experts in each genre, are included with each release.
Essence
| | |
| --- | --- |
| | The Essence range has captured the inherent nature of its artists' musical talents. With in-depth sleeve notes the high-quality, budget-priced 2-CD sets offer great insights into the musical abilities and successes of iconic artists that continue to influence and captivate generations of today. Essence boasts such best-selling jazz, blues and nostalgia legends as Billie Holiday, Duke Ellington, Ella Fitzgerald, Bessie Smith, T-Bone Walker and more. |
Jazz Manifesto
| | |
| --- | --- |
| | From the creators of the successful Bygone Days label, Jazz Manifesto features full length and double albums from some of the world's jazz greats: Oscar Peterson, John Coltrane, Miles Davis, Sarah Vaughan and more. An alternative to the ubiquitous 'best of' ranges, Jazz Manifesto offers complete classic albums digitally re-mastered. |
Music Digital
| | |
| --- | --- |
| | Music Digital offers a high-quality range of Broadway, West End and Movie musicals, alongside solo recordings of acclaimed musical theatre stars and entertainers. From Show Boat to Wicked, from Vera Lynn to Matt Monro (live in Australia!), Music Digital recordings are superbly re-mastered and ideal for collectors. |
Orange Street
| | |
| --- | --- |
| | Introducing Orange Street, a label dedicated to promoting the best of authentic reggae music. Sensibly priced and featuring quality packaging and full background sleeve notes, this series will appeal to hardened reggae fans and new listeners wishing to discover the joys of reggae through legendary artists including Horace Andy (Massive Attack), Dennis Brown and Lee Perry. |
Purely
| | |
| --- | --- |
| | Delta's PURELY Range is a must have collection of great value double CDs. These sets feature the greatest artists and compilations, elegantly presented as a slim-line 2CD case inside a glossy, high quality slip-case. All are digitally re-mastered and most contain full sleeve notes. These clean and modern designs are ideal not only for racking together but will also stand out in any sales environment. |