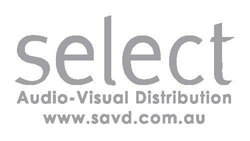 August 2012 New Releases
new on naxos
Music from The Eton Choirbook
Tonus Peregrinus, Antony Pitts (conductor)
NAXOS | 8572840 | 747313284078 | CD
The Eton Choirbook is a giant 500 year-old manuscript from Eton College Chapel, and one of the greatest surviving glories of pre-Reformation England. This recording features the earliest polyphonic Passion by a named composer, two heartrending motets for five and six voices, two thrilling settings of the Magnificat, and an extraordinary canon in 13 parts, Jesus autem transiens. The ensemble Tonus Peregrinus has been widely acclaimed, not least for its 'richly sung and very well recorded' program of Orlando Gibbons, L'Estrange and Pitts (The Penguin Guide on 8557681).
Lambe Nesciens mater a 5, William Monk of Stratford Magnificat a 4, Nesciens mater (plainchant), Davy St Matthew Passion a 4, Browne Stabat mater a 6, Kellyk Magnificat a 5 (first recording), Wylkynson Jesus autem transiens/Credo in Deum canon a 13
Fuchs Atlantic Riband, Divinum Mysterium, American Rhapsody
Michael Ludwig (violin), Paul Silverthorne (viola), London Symphony Orchestra, JoAnn Falletta (conductor)
NAXOS | 8559723 | 636943972328 | CD
Kenneth Fuchs is one of America's leading composers and his latest collaboration with award-winning conductor JoAnn Falletta and the London Symphony Orchestra - the first volume of which (8559224) was nominated for two Grammy awards - reveals the breadth of his achievement. Atlantic Riband evokes the struggle and ultimate victory of ocean-crossing immigrants to America in an orchestral showpiece of power and splendour. American Rhapsody is a lyrical romance for violin and orchestra, and Divinum Mysterium a single-movement viola concerto rich in expressive tapestry. Concerto Grosso shows Fuchs's sheer energy, and Discover the Wild is an orchestral overture of lyricism and color.
Atlantic Riband, Divinum Mysterium, American Rhapsody, Concerto Grosso, Discover the Wild
Taylor Through The Looking Glass, Griffes Poem
Scott Goff (flute), Seattle Symphony, Gerard Schwarz (conductor)
NAXOS | 8559724 | 636943972427 | CD
Seattle Symphony Collection
The opulent and sensual expressiveness in these composers' works has long been obscured by more turbulent developments in music of the 20th century. One of Deems Taylor's most successful compositions, Through the Looking Glass celebrates Alice in Wonderland, each of its five sections corresponding to passages or episodes from this enchanting tale. Influenced by the German Romantics and French Impressionists, Charles Tomlinson Griffes' rich harmonic palette and orchestral colors can be heard in the Poem written for flutist Georges Barrere, the landscapes of the Three Tone Pictures and poetry of The White Peacock, while Kubla Khan and the Bacchanale share exotic oriental inspiration.
Taylor Through the Looking Glass Op 12, Griffes Poem for Flute and Orchestra, The White Peacock, The Pleasure Dome of Kubla Khan Op 8, Three Tone Pictures, Bacchanale
Motsalvatge Piano Music Vol 3
Jordi Maso (piano I), Miquel Villalba (piano II, celeste), Pia Freund (soprano), Ferran Carceller, Miquel Angel Martinez (percussion), Ensemble Barcelona 216, Ernest Martinez Izquierdo (conductor)
NAXOS | 8572636 | 747313263677 | CD
Xavier Montsalvatge was a major contributor to Catalonian culture in the 20th century. His works for two pianos collect most of his musical preoccupations into a single programme. The jazz-tinted Barcelona Blues reflects his 'passion for the ballet', and the Tres divertimentos his fascination with Les Six. Borrowing the sonorities of Bartok, Sum Vermis expresses the 'tortured symbolism' of Jacint Verdaguer's poetry. One of Montsalvatge's own favourites, the rarely performed Cinco Invocaciones al Crucificado evokes biblical dramatic intensity, and the self-paraphrasing Calidoscopio looks back over the composer's own creative past. Jordi Maso's complete recordings of Montsalvatge's solo piano music can be found on 8570744 and 8570756.
Music for Two Pianos - Barcelona Blues, Calidoscopio, Homenatge, Tres Divertimentos sobre temas de autores olvidados, Sum Vermis, Cinco invocaciones al Crucificado
Old Wine In New Bottles
Youngstown State University Wind Ensemble, Dana Chamber Winds, Stephen L Gage (conductor)
NAXOS | 8572762 | 747313276271 | CD
The wind ensemble repertory has a rich history and a vibrant contemporary presence. Donald Grantham, for example, evokes gospel music of the 1920s and '30s in Starry Crown, which draws on the earthy vitality of call-and-response sermons. Steven Bryant's Ecstatic Waters reaches forward to present a pulsating narrative of exuberance, contradiction and subtle dialogue. Gordon Jacob wrote two series of settings of Old Wine In New Bottles in which he took old English settings and clothed them in his zesty and witty colours. To end, we have the songful lyricism of Carter Penn's Hold This Boy and Listen.
Grantham Starry Crown; Jacob Old Wine in New Bottles, More Old Wine in New Bottles; Bryant Ecstatic Waters; Pann Hold This Boy and Listen
WF Bach Keyboard Works Vol 3
Julia Brown (harpsichord)
NAXOS | 8572814 | 747313281473 | CD
Wilhelm Friedemann Bach was renowned as a brilliant improviser and keyboard performer. His keyboard sonatas, filled with quirky contrasts and a more adventurously chromatic and exploratory style than that of his contemporaries, attest to his individualism and virtuoso technical skill. His only Suite reworks and expands his father, JS Bach's models, turning conventional dance movements into character pieces. WF Bach's enthralling and unexpected twists and turns create an expressive and unique musical language, performed by the 'wonderful' Julia Brown (Fanfare on 8570530 WF Bach Keyboard Works Vol 2).
Sonatas in E-flat major F5/BRA7, in B-flat major F9 BRA16, Suite in G minor F24/BRA39, Sonatas in C major F2/BRA3, in D major F4/BRA5
Reger Organ Works Vol 12
Kirsten Sturm (organ)
NAXOS | 8572821 | 747313282173 | CD
In both volume and artistic distinction there is little doubt that Reger was the greatest German composer for the organ since Bach. He relished Lutheran chorales and employed them freely, a sense of grandeur and gravity permeating his music for the instrument. The Suite No 1 in E minor was completed in 1895, and admired by Brahms. Its four movements offer a compendium of Reger's genius for both complexity and transparency. His later Suite No 2 in G minor, cast in seven taut movements, similarly employs contrast, imitation and variety whilst ending in a glorious and triumphant Fugue.
Organ Suites No 1 in E minor Op 16, No 2 in G minor Op 92
The Guerra Manuscript Vol 2
Juan Sancho (tenor), Ars Atlantica, Eligio Luis Quinteiro, Manuel Vilas (director)
NAXOS | 8572876 | 747313287673 | CD
17th Century Secular Spanish Vocal Music
Named after an eminent scribe at the court in Madrid, the Guerra Manuscript contains over one hundred secular songs from the second half of the seventeenth century. The anthology is a valuable repository of music from anonymous sources but also from Spain's very finest Baroque composers, such as Juan Hidalgo and Jose Marin. These expressive songs, largely on poetic and mythological themes, are performed by some of the world's leading interpreters of the genre, whose first volume in this series (8570135) received great acclaim.
Wolf-Ferrari Wind Concertinos
Andrea Tenaglia (oboe), William Moriconi (cor anglais), Giuseppe Ciabocchi (bassoon), Orchestra Sinfonica di Roma, Francesco La Vecchia (conductor)
NAXOS | 8572921 | 747313292172 | CD
Although Ermanno Wolf-Ferrari is known mainly for his operatic compositions (La vedova scaltra is available on Naxos CD 866022526 and DVD 2110234-35), he wrote a number of sublimely expressive and lyrical orchestral works, devoting the majority of his time in later life to composing instrumental music. The three delightfully melodic, rhythmically buoyant and, at times elegiac works featured on this recording represent his complete wind concerto output.
Idillio-concertino in A major Op 15, Concertino in A-flat majo, Op 34, Suite-concertino in F major Op 16
Guitar Laureate - Srdjan Bulat
Srdjan Bulat (First Prize 2011 Tarrega International Guitar Competition)
NAXOS | 8573026 | 747313302673 | CD
This selection ranges from the romanticism of Francisco Tarrega, the Spanish impressionism of Albeniz's Mallorca and the neo-romanticism of the contemporary Croatian composer, Stjepan Sulek, to Rodrigo's masterly evocation of the gardens of the Alhambra Palace in Granada and Britten's revolutionary Nocturnal after John Dowland. Croatian guitarist Srdjan Bulat has won numerous prestigious awards, and was winner of the Certamen Tarrega 2011 which included a special award for his performance of the work of Francisco Tarrega.
Rodrigo Junto al Generalife; Regondi Etude No 8 in G major; Tarrega Preludio No 1, Endecha, Oremus, Rosita - Polka, Capricho arabe; Sulek The Troubadours Three; Albeniz Mallorca; Britten Nocturnal after John Dowland Op 70
Piano Laureate - Marianna Prjevalskaya
Marianna Prjevalskaya (2011 Winner Jaen Prize International Piano Competition)
NAXOS | 8573031 | 747313303175 | CD
Haydn's Andante con variazioni is a masterpiece of fantasy and expression in which the alternation of themes provides ever-changing variety. Domenico Scarlatti's Sonatas revel in colour and rhythmic vivacity with the G minor K450 luxuriating in a 'Spanish Tango' of great originality. Robert Schumann told his wife-to-be, Clara, that the Sonata in F-sharp minor, so rich in poetry and passion, was 'a cry from my heart to yours'. Marianna Prjevalskaya is a laureate of numerous international piano competitions, including the Paderewski (2007), Seoul (2008), Jose Iturbi (2008), Sendai (2010) and Maria Canals (2011).
Haydn Andante con variazioni in F minor Hob.XVII:6; Scarlatti Sonatas in A minor K175/L429/P136, in G major K125/L487/P152, in G minor K450/L338/P422, in D minor K213/L108/P288, in F minor K365/L480/P112; Schumann Piano Sonata No 1 in F-sharp minor Op 11; Zarate Aurgitana
Rossini L'Occasione fa il ladro
Elizaveta Martirosyan (soprano), Fanie Antonelou (mezzo-soprano), Gianpiero Ruggeri (baritone), Mauro Utzeri (baritone), Garthar Thor Cortes (tenor), Joan Ribalta (tenor), Wurttemberg Philharmonic Orchestra, Antonino Fogliani (conductor)
NAXOS | 866031415 | 730099031479 | CD2
Composed by the young Gioachino Rossini in eleven days to comply with a contractual commitment, L'occasione fa il ladro (Opportunity Makes A Thief) is a comedy of multiple confusions. Count Alberto, travelling to be wed to a fiancee he has yet to meet, leaves an inn with the wrong suitcase. Don Parmenione audaciously adopts the Count's identity, determined to take the bride for himself. This single-act burletta is a swift and deftly plotted moral drama, Rossini's exuberant inspiration poured into interactions both tender and hilariously bewildering.
A Musical Journey - Spain
Slovak Radio Symphony Orchestra, Keith Clark (conductor)
NAXOS DVD | 2110308 | 747313530854 | DVD
A Musical Visit to Madrid, La Mancha and Cordoba
The Places - The musical tour of Spain starts at the present capital, Madrid, the principal city of Castile. From Madrid it is not too far to the plains of La Mancha, a region always remembered for its association with the great hero of Miguel Cervantes, Don Quijote de la Mancha, whose windmills, mistaken by him for giants, form a characteristic element in the landscape. The varied history of Spain is seen in the city of Cordoba, once capital of a Moorish kingdom, and the gardens of the Alcazar of the Christian Kings.
The Music - The music chosen for the tour of Spain may be characteristically Spanish in its rhythms and turns of melody, but is all the work of foreigners, two of the composers, Chabrier and Massenet, French, and two of them, Glinka and Rimsky-Korsakov, Russian. For France, geographically adjacent to Spain, there was an obvious connection with Spain, which continued to exercise a certain fascination over its neighbour. Russian composers in the 19th century embarked on the creation of a new national music, but at the same time drew on remoter countries for inspiration, whether on the different regions of the vast Russian Empire or still further afield.
A Musical Journey - Czech Republic
Capella Istropolitana, Barry Wordsworth (conductor)
NAXOS DVD | 2110309 | 747313530953 | DVD
A Musical Visit to Prague and Lednice Castle
The Places - The churches and palaces of Prague are seen, with the great River Vltava (the Moldau), which flows through the city, the outline of city buildings reflected in its waters. The Strahov Monastery and the Villa Bertramka are practical examples of Mozart's contact with Prague. On a visit to the monastery he improvised on the organ, and at the Villa Bertramka he and his wife Constanze were guests of the Czech composer Dusek. There is also a visit to Southern Moravia and Lednice, with its Neo-Gothic castle, its folly, a slender minaret, in its English gardens, with its trees and artificial lakes.
The Music - Mozart had happy memories of Prague. When, during the last ten years of his life, circumstances in Vienna proved increasingly difficult, he was always welcome in the Bohemian capital. It was for Prague that he wrote his opera Don Giovanni in 1787 and for Prague that he wrote one of his last operas, La clemenza di Tito, commissioned for the coronation of Leopold II as King of Bohemia, and for his unappreciative wife, who described the work as 'porcheria tedesca', German pig-swill. Prague continues to honour Mozart in various festivals, concerts and memorabilia.
A Musical Journey - Austria and Belgium
Magdelena Hajossyova, Jaroslava Horska, Jozef Kundlak, Peter Mikulas, Vladimir Ruso, Slovak Philharmonic Orchestra and Chorus, Zdenek Kosler
NAXOS DVD | 2110333 | 747313533350 | DVD
A Musical Visit to Salzburg and Vienna, Brussels and Tournai
The Places - The tour relates to the life of Mozart, from his native Salzburg to his final precarious independence in Vienna. There are glimpses of the Salzburg Church of St Peter and of the Cathedral, with which Mozart and his father, members of the musical establishment of the ruling Prince-Archbishops of Salzburg, were closely concerned. Memorials of Mozart and other composers are seen in Vienna, while a brief detour to Belgium to the idiosyncratic Musee Wiertz and to the Tournai Musee des Beaux Arts, brings another aspect to the journey.
The Music - Mozart's Requiem Mass was commissioned anonymously in July 1791 by Count Franz Walsegg zu Stuppach, who sought to commemorate the recent death of his wife by the performance of a work of this kind that he might, at least by implication, claim as his own. An initial fee of sixty ducats was paid, with promise of a further sum when the Requiem was completed. But in November Mozart was taken ill and within a fortnight he was dead. His widow, Constanze, who needed the rest of the fee for the work, asked Joseph Eybler, who had assisted Mozart in rehearsals for Cosi fan tutte, to finish the composition and the scoring. He later gave up the task and the unfinished score finally came into the hands of Franz Xaver Sussmayr, so that the best known form of the Requiem is that started by Mozart, continued briefly by Eybler and completed by Sussmayr.
[back to top]