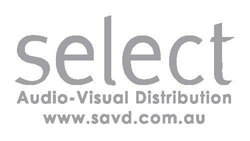 August 2012 New Releases
collectors corner
Pipe Dreams
Sharon Bezaly (flute), Australian Chamber Orchestra, Richard Tognetti (artistic director, lead violin)
BIS | BISCD1789 | 7318590017890 | CD
On a wide selection of recordings – solo, with orchestra, and in chamber music – Sharon Bezaly has demonstrated not only 'utter commitment to the works' but also 'the most technically assured, breathtakingly brilliant flute-playing around' (Fanfare). On Pipe Dreams, she appears with the eminent Australian Chamber Orchestra and their leader Richard Tognetti in a programme which takes its name from the Australian composer Carl Vine's work for flute and orchestra. As the composer writes, a basic idea for the work is 'the folly that a flute – the instrument itself – might harbour its own secret wishes. In a universe where all is possible, what might a flute dream?' Intriguingly this also offers a key for possible interpretations of the other works on the disc. The Pitangus Sulphuratus of the Venzuelan composer Adina Izarra's concerto – composed in 1987, but with a new cadenza written especially for Bezaly – is a yellow and brown bird found in great numbers in the Caracas valley. Its call appears throughout the piece, especially in evocations (or dreams?) of moods typical of Caracas: a lazy and hot March afternoon, or the gentle swinging of a hammock. Such episodes are interspersed with fast and rhythmically intricate variations on the merengue. Another dance, the tango, makes a fleeting and inconclusive, almost dreamlike appearance in Flute Concerto with Tango, which the Uruguayan composer and celebrated conductor José Serebrier has dedicated to Sharon Bezaly. Impresiones de la Puna, finally, embodies the dream of an eighteen-year-old Alberto Ginastera of finding a truly Argentinean musical language, tracing it back to the indigenous music of the high plateaus of the central Andes, the puna.
Serebrier Flute Concerto with Tango (2008), Izarra Pitangus Sulphuratus (1987, rev. 2007), Vine Pipe Dreams (2003), Ginastera Impresiones de la Puna (1934)
Koshkin Megaron Concerto
Elena Papandreou (guitar), Singapore Symphony Orchestra, Lan Shui (conductor), New Hellenic Quartet, Angelos Liakakis (cello)
BIS | BISCD1846 | 7318590018460 | CD
For some fifteen years, the Russian composer Nikita Koshkin and the Greek guitarist Elena Papandreou have enjoyed a rewarding collaboration, with solo pieces such as the Guitar Sonata and Kyparissous, both from 1998, among the earliest fruits. Dedicated to Elena Papandreou, these works formed part of a solo recital released by her in 2003, along with what probably remains the composer's most famous piece: Usher Waltz. Koshkin's music typically combines drama with humour and parody, and regularly includes references to legends and fairy-tales, as well as to music of other periods or genres. He often uses extended playing techniques achieving avant-garde effects, but is also inspired by popular music. On the present disc, all four works are world premiere recordings, and three of them were written with Elena Papandreou in mind. The Megaron Concerto was the result of a commission from the Athens concert hall which has given its name to the concerto - a commission which inspired Koshkin to explore the concept of a dialogue between ancient Greek music and later Western music. But as the composer himself willingly concedes, his Russian roots are also discernible, in a certain depth and dramatic development which in this piece, and in the large-scale Quintet, is reinforced through the use of a string ensemble. The most recent composition in the programme is the duo L'istesso tempo from 2010, commissioned in order to supplement the limited repertoire for cello and guitar and also to accompany the other works on this recording. Its title translates as 'the same tempo', reflecting the circumstance that despite the changes of metre and perceived changes of tempo, the duration of a quaver remains constant throughout the piece. The disc closes with Polka Papandreou, a brief and light-hearted piece performed here in a version for guitar and string orchestra.
Megaron Concerto for guitar and string orchestra (2005), Guitar Quintet (2004), L'istesso tempo for cello and guitar (2010), Polka Papandreou for guitar and string orchestra (2006)
The Trio Sonata in 18th-Century France
London Baroque
BIS | BISCD1855 | 7318590018552 | CD
With the previous instalment of their survey of the trio sonata during the 17th and 18th centuries, the four members of London Baroque offered up what the website klassik-heute.de described as 'a delightful palette full of grace and esprit', presenting music by composers active in 18th-century England. Crossing the Channel, they have now arrived in France, and a musical environment undergoing rapid changes following the death of Louis XIV in 1715. The rigours of the Grand Siècle were relaxing and the stiff resistance against the Italian influences of Corelli was weakening. In 1725 François Couperin published his famous Apothéose de Lulli, in which he advocated a fusion of the Italian and French styles, and the following year saw the collection Les Nations, which included L'Impériale recorded here. In it Couperin continued his mission, combining an Italian-style sonata with a sequence of dances in the French manner. Jean-Marie Leclair and his colleague (and great rival) Jean-Pierre Guignon took this one step further – Leclair studied and worked in Turin before making his mark in France, and Guignon was in fact born in Italy, as Giovanni Pietro Ghignone, and only arrived in France when he was in his twenties. Both of these rather extravagant characters were fêted violinists as well as composers, and wrote music mainly for their own instrument in an often virtuosic style. Their complete opposite, at least in terms of life-style, was Joseph Bodin de Boismortier, who was not known as a performer, and instead managed to make a very good living by composing a large number of small-scale works aimed at wealthy amateurs.
F Couperin L'Imperiale (from Les Nations), Dolle Sonata in G minor Op 1 No 6, Leclair Sonata No 3 in G minor Op 13 No 6, Boismortier Trio in E minor Op 37 No 2, Guignon Sonata in D major Op 4 No 2
Tchaikovsky Symphony No 6 'Pathetique'
Swedish Chamber Orchestra, Thomas Dausgaard (conductor)
BIS | BISSACD1959 | 7318599919591 | SACD
These two works from either end of Pyotr Tchaikovsky's career are linked by their tragic endings – the Sixth Symphony with its concluding Adagio lamentoso descending into the deep and gloomy catacombs of a low string sound, and the 'Fantasy Overture' Romeo and Juliet closing with a funeral march. Both of them much-loved staples in the concert halls of the world, they appear here in 'Opening Doors' – the series conceived by Thomas Dausgaard and his Swedish Chamber Orchestra in order to provide the opportunity of hearing large-scale Romantic symphonic works in a new way, with the clarity that a chamber orchestra can offer. Begun in 2006, the Opening Doors project includes a full cycle of Schumann's symphonies ('the most perceptive Schumann cycle in over three decades', International Record Review), Dvořák's 'New World Symphony' ('yet another orchestral gem', klassik.com), and Symphony No. 2 by Bruckner ('perfectly paced and balanced – and the small orchestra is all to the good in making Bruckner's stark originality clear', BBC Music Magazine). These are now joined by Tchaikovsky's last symphony – completed only a couple of months before the composer's death in 1893 – a work which to many is the archetype of a true Romantic symphony.
Symphony No 6 in B minor Op 74 'Pathetique', Romeo and Juliet Fantasy Overture
JS Bach Cantatas Vol 51
Hana Blazikova (soprano), Damien Guillon (countertenor), Christoph Genz (tenor), Peter Kooij (bass), Bach Collegium Japan, Masaaki Suzuki (conductor)
BIS | BISSACD1961 | 7318599919614 | SACD
The four cantatas gathered here were all composed for specific events such as funerals and weddings. Like all the sacred cantatas, they contain biblical references and include chorales, but Bach's sacred occasional pieces are independent works and did not form part of his cantata cycles for the Sundays and feast days of the church year. This makes it to some extent difficult to place the individual works in context: for instance two of cantatas included here were intended for wedding ceremonies, and one for a funeral, but we do not know the circumstances regarding the fourth piece, Nun danket alle Gott, BWV 192. Similarly, we do know the identity of the person whose death was mourned to the music of Ich lasse dich nicht… BWV 157, but the names of the couples whose weddings were accompanied by BWV 195 and BWV 120a respectively are unknown. Nevertheless the music speaks for itself – BWV 195 suitably joyous with timpani and trumpets, and BWV 157 expressing a mellowness and quiet confidence in eternal life through its exquisite chamber-musical combination of solo instruments: transverse flute, oboe d'amore and viola d'amore. As elsewhere in his production, Bach would at times reuse material from other compositions, and a striking example is the Sinfonia in BWV 120a, a reworking for organ solo and orchestra of the famous prelude from the E major violin partita. With another four volumes yet to come, the cycle of cantatas initiated by Masaaki Suzuki and his Bach Collegium Japan in 1995 is nearing completion, without any signs of flagging, as witness the warm welcome extended to Volume 50 by reviewers remarking upon the consistently high quality of both interpretations and performances throughout the series.
Dem Gerechten muss das Licht immer wieder aufgehen BWV195, Nun danket alle Gott BWV192, Ich lasse dich nicht du segnest mich denn BWV157, Herr Gott Beherrscher aller Dinge BWV120a
Pettersson Symphony No 6
Norrkoping Symphony Orchestra, Christian Lindberg (conductor)
BIS | BISSACD1980 | 7318599919805 | SACD
Among the symphonies by Allan Pettersson, the Seventh is often accorded a special importance, partly because of the immediate success it enjoyed at its first performance, in 1968, but also because it has come to be perceived as more closely associated than other works with the personal life of its composer. As a result, Symphony No.6, which was premièred less than a year before the seventh, has come to be overshadowed by its successor. It is nevertheless an imposing work: an almost hour-long single-movement symphony in which the composer established a specific, self-contained musical style which would serve as a basis for the three symphonies that followed in quick succession. Allan Pettersson's Sixth forms a compelling and singular edifice, with its slow introduction, a first part characterised by intense activity on a motivic level and a slower second part reminiscent of an immense coda and remarkable for Pettersson's extensive use of the melody from Han ska släcka min lykta ('He will extinguish my light'), the last of his own Barefoot Songs. Christian Lindberg – 'whose affinity with Pettersson's idiom is manifest' (Gramophone) – has previously conducted the three Concertos for String Orchestra on BIS, as well as the first ever performance and recording of the First Symphony. This work was begun in the late 1940s, but although the composer never completed it, he never abandoned it either. Christian Lindberg oversaw the preparation of a performance edition based on Pettersson's sketches, and his recording of the results was received with great interest at its release in 2011, with critical accolades including the seal of approval from International Record Review ('Outstanding'), klassik-heute.de ('10/10/10') and Scherzo magazine ('Disco excepcional'), and praise for both Christian Lindberg and the Norrköping Symphony Orchestra.
Symphony No 6 (1963-66)
Bach Trio Sonatas
Florilegium
CHANNEL CLASSICS | CCSSA27012 | 723385270126 | SACD
The wealth of secular and sacred music Bach produced in his lifetime belies the fact that very few bona fide works for chamber ensemble exist (or survive). This prompted us, with a great sense of humility and deference towards the master, to increase our chamber repertoire with these beguiling gems. Our task of adapting these pieces for varying combinations of instruments can also be seen as harking back to Bach's own interest in transferring styles and idioms from other works to a solo or group of instruments, and vice-versa, something which he explored particularly during his years of employment at the ducal court in Weimar (1708-1717). Regular performances in some of the world's most prestigious venues have confirmed Florilegium's status as one of Britain's most outstanding period instrument ensemble. Since their formation in 1991 they have established a reputation for stylish and exciting interpretations, from intimate chamber works to large-scale orchestral and choral repertoire.
Trio Sonata in G major BWV525 (originally in E-flat major) arranged for flute, violin, cello, harpsichord; Trio Sonata in G major BWV530 arranged for violin, viola da gamba, harpsichord; Trio Sonata in D major BWV529 (originally in C major) arranged for flute, harpsichord; Trio Sonata in E minor BWV528 arranged for viola/violin, viola da gamba, cello, lute; Trio Sonata in G minor BWV527 (originally in D minor) arranged for piccolo cello, harpsichord; Trio Sonata in E minor BWV526 (originally in C minor) arranged for flute, violin, viola da gamba, lute, harpsichord
Nordic Sounds 2
Swedish Radio Choir, Peter Dijkstra (conductor)
CHANNEL CLASSICS | CCSSA32812 | 723385328124 | SACD
In the mid-nineteenth century, Europe appeared to be on the verge of a Golden Age of choral music. There was an astonishing resurgence everywhere of music for men's and women's voices and for mixed choirs. From as early as 1810, singing clubs, choral societies and Liedertafel (song-tables) shot up like mushrooms in Berlin, Leipzig, Frankfurt, Cologne and Vienna. The best-known was the Liedertafel started up in 1808 by Mendelssohn's teacher Carl Friedrich Zelter, who was leader of thechoral tradition that flourished in the nineteenth century has lost none of its strength. According to statistics, no less than ten percent of its nine million inhabitants sing in a choir. Värmland, the western province of Sweden, even has a reputation for its astronomical number of five hundred choirs! A large part of the repertoire consists of old Swedish folk songs, a cultural heritage that came to enjoy renewed and strong interest in the nineteenth century. Composers have since arranged them for choir, often in an accessible, neo-Romantic folk-song style and in strophic form. But songs were also adapted in a contemporary style and for all sorts of ensembles. One of the most familiar names in this respect is that of Hugo Alfvén, the foremost Swedish composer of the twentieth century. He became known for his furtherance of Swedish choral music and folk songs in Europe, and for his five post-Romantic symphonies and the Swedish rhapsody Midsommarvaka (1904). On the present recording, traditional Swedish folk songs are combined with contemporary choral music. Most of the pieces are Swedish, but Denmark (Jörgen Jersild) and Finland (Jaakko Mäntyjärvi) are also represented.
Sandstrom Sloabbme-njunnje, Biegga Njunnji, Biegga Luothe; Wikander Kung Liljekonvalje, Forvarskvall; Jersild Min yndlingsdal; Mantyjarvi Kosijat; Alfven Och jungfrun hon gar i ringen, Aftonen; Traditional Gjendines Badnlat, Kristallen den fina; Hillborg Muoayiayaoum
Mahler Symphony No 1
Budapest Festival Orchestra, Ivan Fischer (conductor)
CHANNEL CLASSICS | CCSSA33112 | 723385331124 | SACD
In full sail' (his original title for the second movement) could be a motto for the whole symphony. Here is the young Mahler, full of optimism. We hear his love of nature and beauty, and his childhood memories. Fragments of distant military music, birdsong and Yiddish folk tunes come to his yet untormented mind. These episodes are real jewels, especially the Viennese trio in the second movement, the brief Klezmer music, then the Schubert-like Lied (did he have the Lindenbaum in mind?) in the third; and the poetic, gentle melody that interrupts the stormy final movement. Admirable too is the architecture, as the composer completes his journey from hell to paradise - dall'inferno al paradiso - in the footsteps of his idol Beethoven. Mahler was in his late twenties when the world made acquaintance with his first symphony. It was in the Hungarian capital Budapest, and circumstances were difficult. In the diffuse acoustics of the Vigadó Hall, surrounded by hatred and mistrust, Mahler experienced his first major flop. Since then, at each performance I feel that we Hungarians have a moral duty to convince audiences that this is a perfect and exceptionally beautiful masterpiece.
Iván Fischer (from liner notes)
Symphony No 1 in D major 'Titan' (1884-88)
Ingenious Opposites CD
Roman Zaslavsky (piano)
EUROARTS | EA3002 | 880242030023 | CD
Russian-Israeli pianist Roman Zaslavsky is a master of piano technique that espouses nuance without resorting to arbitrary mannerisms. He first gained recognition by taking 1st prize—the Primer Gran Premio—at the José Iturbi International Music Competition in Valencia, Spain and concert tours brought him around the globe with rave reviews after performances in Israel, Germany, Netherlands, France, Japan, Canada and Latin America. In presenting the historic and artistic connections of "Ingenious Opposites," he gives the listener the chance to experience these masterpieces in a whole new light. Starting with Volume 1 there will be more Ingenious Opposites coming up in the near future.
Schumann Symphonic Etudes Op 13; Liszt Annees de pelerinage - Deuxieme annee Italie, Etudes d'execution transcendante
Dai Asai Plays Chopin CD
Dai Asai (piano)
EUROARTS | EA3012 | 880242030122 | CD
Outstanding young pianist Dai Asai plays solo works by Frederic Chopin, one of the greatest piano composers in Western music.
Nocturnes No 1 in B-flat minor Op 9 No 1, No 2 in E-flat major Op 9 No 2, No 3 in B major Op 9 No 3, No 4 in F major Op 15 No 1, Barcarolle in F-sharp major Op 60, Nocturnes No 20 in C-sharp minor Op Posth, No 21 in C minor Op Posth, No 13 in C minor Op 48 No 1, Ballade No 4 in F minor Op 52, Impromptu No 1 in A-flat major Op 29, Fantasie-Impromptu in C-sharp minor Op 66, Polonaise No 6 in A-flat major Op 53 'Heroic', Valse (Waltz) No 9 in A-flat major 'L'adieu' Op 69 No 1
Schubert String Quartets
Casals Quartet
HARMONIA MUNDI | HMC902121 | 3149020212127 | CD
For their first incursion into the works of Schubert on disc, the members of the Cuarteto Casals invite us to discover two quartets situated at the two extremes of the composer's life. Wrongly dated much later on its publication in 1830, the Quartet in E Flat is in fact the work of a 16-year-old musician who had just entered teacher training college...whereas its companion here was to be Schubert's very last quartet. Only 13 years separate the two pieces! But in the meantime a whole world had invaded his musical consciousness, and here the naivety of G major throws a deceptive veil over inner upheavals. "The best quartet to have come out of Spain for many a year." (The Strad) "A vivacious and technically superb outfit." (BBC Music Magazine)
String Quartet No 10 in E-flat major Op 125, String Quartet No 15 in G major Op 161
Schumann Piano Quartet, Piano Quintet
Jerusalem Quartet, Alexander Melnikov (piano)
HARMONIA MUNDI | HMC902122 | 3149020212226 | CD
The Piano Quintet Op 44 and Piano Quartet Op 47 date from a brief period during which Schumann focused his attention intensively on chamber music (between June 1842 and January 1843). These works underline his wish to escape from the solo piano, now 'too restricted' for his overflowing imagination, as he told Clara. The Quintet, which made a powerful impression on Wagner, is probably one of his most sophisticated works, into which Schumann poured all the creative energy he derived from meticulous examiation of similar works by his predecessors, especially Beethoven, Mendelssohn, and Schubert.
Piano Quartet Op 47, Piano Quintet Op 44
Howard Shore Collector's Edition Vol 2
National Philharmonic of Russia, Academy of Choral Arts, Irina Komarova, Ecaterina Popova (vocalists), Lydia Kavina (theremin), Vera Volnukhina (shakuhachi), Ludmila Golub (organ)
HOWE RECORDS | HWR1006 | 899158002062 | CD
Howard Shore began writing the score for the massive multiplayer online role-playing game Soul of the Ultimate Nation (SUN) in the summer of 2004. In November of that year, Shore was in Moscow conducting The Lord of the Rings Symphony at the Kremlin with the National Philharmonic of Russia and Victor Popov's Academy of Choral Arts. Following the Moscow concerts he travelled with the orchestra and chorus for another three concerts in Tokyo. "I was still composing the music for SUN at this time and while in Japan I decided I wanted to write the piece specifically for this orchestra and chorus," said Shore. "I wanted the chorus to sing in ancient Korean as a way to express the world of SUN. It seemed like the perfect opportunity to bring together the western and eastern concepts at play. The pieces were composed as tone poems to express the different characters, cultures and the world of this wonderfully detailed game." The game SUN has gradually made its way around the world although the music has only been released in parts of Asia. Now for the first time, as the second Collector's Edition series of the composer's work, Howard Shore's original score for SUN is available to a worldwide audience.
Music from the multi-player game Soul of the Ultimate Nation.
Sanctuary of Ether, A Prelude To Revolt, Tides Of Hope, Helron's Castle, The Triumph, The Valley Of Dragons, Forest Of The Beasts, Empire Geist, The Epitaph, Night Of The Crescent Moon, Hymns Of Battlefields, Immortal Emperor, March To Victory, A Poem For Nemesis, Soul Of The Ultimate Nation, Requiem For The Dead, Ethereal Life, A Pernicious Plot, Graveyard Of Aiort, Menace Of The Army Wings
Messiaen Turangalila-Symphonie
Steven Osborne (piano), Cynthia Millar (ondes martenot), Bergen Philharmonic Orchestra, Juanjo Mena (conductor)
HYPERION | CDA67816 | 034571178165 | CD
The 'Messiaen Monster', ridiculed by critics at its premiere - in the best tradition of works of genius - is now 'established as one of the most astonishing classics of the twentieth century', as Nigel Simeone writes in the booklet of this brilliant new release. The joyful generosity of the orchestral writing and kaleidoscopic nature of the musical invention make Turangalila one of Messiaen's most characteristic and appealing works, considered by many to be his masterpiece. As well as the distinctive sound of the ondes martenot, the other striking feature is the virtuoso piano part - it is in some ways a concerto, although the sheer scale of the orchestral contribution belies that specific title. Rarely has it been more explosively performed than here, with an acknowledged living master of Messiaen's piano music, Steven Osborne, at the keyboard.
Bloch Voice In The Wilderness, Schelomo
Natalie Clein (cello), BBC Scottish Symphony Orchestra, Ilan Volkov (conductor)
HYPERION | CDA67910 | 034571179100 | CD
A dazzling orchestral disc of music from the Jewish tradition of the late-nineteenth and early-twentieth centuries. Bruch's Kol Nidrei is one of the most well-loved works in the cello repertoire. The descending opening phrase of the cello line is instantly recognisable: a universal, extraordinarily expressive utterance.
The main part of the disc comprises the works for cello and orchestra by Ernest Bloch, all part of his 'Jewish cycle'. The most famous is Schelomo, a work inspired by passages from Ecclesiastes, where the cello, playing a deeply lyric and speaking line of prodigious technical difficulty, can be seen as 'the incarnation of King Solomon', as Bloch himself wrote. The other large-scale work for cello and orchestra, Voice in the Wilderness, is of a darker hue. Both works reveal a composer whose works should be firmly in the canon of twentieth-century symphonic writing.
The cellist here is Natalie Clein, a celebrated figure in British musical life since winning the BBC Young Musician of the Year award in 1995 and now a formidable artist, possessed of great musical, technical and intellectual gifts.
Bloch Schelomo, From Jewish Life arranged for cello, strings and harp by Christopher Palmer, Voice in the Wilderness; Bruch Kol Nidrei
Richafort Requiem
Cinquento
HYPERION | CDA67959 | 034571179599 | CD
This release presents music associated with the Renaissance master Josquin Des Prez, a composer who towers above all others in the first part of the sixteenth century. Numerous works were attributed to him that have now been proved to be by his contemporaries and successors, including the central work on this recording, Jean Richafort's expansive and beautiful Requiem. It is performed with affecting clarity by the all-male vocal group Cinquecento, whose many previous discs of Renaissance repertoire for Hyperion have garnered the highest critical praise. Booklet notes by Stephen Rice, an acknowledged authority on this repertoire, place the music in its historical context and unpick the mysteries of its composition.
Desprez Nymphes nappes/Circumdederunt me, Faulte d'argent; Richafort Missa pro defunctis 'Requiem'; Desprez Nymphes des bois/Requiem aeternam; Appenzeller Musae Jovis; Desprez Miserere mei Deus; Gombert Musae Jovis; Vinders O mors inevitabilis
Dimitri Tiomkin - The Greatest Film Scores
Whitney Claire Kaufman, Andrew Playfoot, London Voices, London Symphony Orchestra, Richard Kaufman (conductor)
LSO LIVE | LSO0720 | 822231172024 | SACD
Russian-born Dimitri Tiomkin is one of Hollywood's most highly regarded composers. Receiving a staggering 22 Oscar nominations, he is most well-known for his soundtracks to Westerns and Hitchcock movies, including High Noon, The Alamo, Rawhide and Dial M for Murder. He was also a gifted songwriter, writing standards such as the theme from Wild is the Wind.
Music from Rawhide, The Alamo, Wild Is The Wind, High Noon, Dial M For Murder, Giant, The High And The Mighty
Tchaikovsky Piano Concerto No 1
Daniil Trifonov (piano), Mariinsky Orchestra, Valery Gergiev (conductor)
MARIINSKY | MAR0530 | 822231853022 | SACD
Daniil Trifonov, XIVth annual Tchaikovsky Competition Gold Award winer, joins forces with Valery Gergiev and the Mariinsky Orchestra for a thrilling recording of Tchaikovsky's Piano Concerto No 1. Trifonov has had an astonishing year since winning the competition and has performed with many renowned orchestras such as the Mariinsky and the LSO. He has also toured with the Vienna Philharmonic. Hotly tipped as the next big Russian star, Trifonov is certainly one to watch.
Tchaikovsky Piano Concerto No 1, plus solo repertoire by Tchaikovsky, Chopin and Liszt
Bononcini Messa a cinque concertata, Stabat Mater
Silvia Frigato, Raffaella Milanesi (soprano), Andrea Arrivabene (countertenor), Elena Biscuola, Sara Mingardo (contralto), Valerio Contaldo, Raffaele Giordani (tenor), Salvo Vitale (bass), Concerto Italiano, Rinaldo Alessandrini (conductor)
NAÏVE | OP30537 | 70986135377 | CD
"Fifty years of 'rediscovery' of early music have led…above all to the rediscovery of the inexhaustible musical treasure trove conserved in libraries all over the world. And these two pieces by Antonio Bononcini might be seen as a perfect example of the phenomenon. In fact, the Stabat Mater (held in the Biblioteca Estense in Modena) is already known, having been published a few years ago and enjoyed a very occasional concert performance. By contrast, the Monumental Mass (now in the Library of the Florence Conservatory) has not yet been published and has never before been performed in public or recorded. We are dealing here with two outstanding specimens of an individual and vigorous contrapuntal style, combined with a typically Italian melodic line: a mixture that is quite certainly unprecedented, at least at the level of technical skill shown by Bononcini." - Rinaldo Alessandrini
Ravel Melodies
Nora Gubisch (mezzo-soprano), Alain Altinoglu (piano)
NAÏVE | V5304 | 822186053041 | CD
French mezzo-soprano Nora Gubish and her husband, pianist-conductor Alain Altinogly, present a recital devoted to one of the major fields in which Maurice Ravel developed a major and pioneering output: the melodie. The melodies presented here, enhanced by the beautiful warm tone of Nora Gubish, were composed between 1903 and 1927. They display in exemplary fashion the different facets of the art of Ravelian song. The song texts reflect Ravel's literary culture, and his interest in and respect for literature, which had been as integral a part of his life as music ever since his adolescence. Nora Gubish has an extremely strong personal connection with Ravel, as her great-great-uncle Ricardo Vines, a famous pianist, was one of Ravel's closest friends - he even premiered Gaspard de la Nuit!
Histoires naturelles (1906) - Le Paon, Le Grillon, Le Cygne, Le Martin-Pecheur, La Pintade; Trois chansons madecasses (1925-1926) - Nahandove, Aoua!, Il est doux; Manteau de fleurs (1903); Noel des jouets (1905), Cinq Melodies populaires grecques (1904-1906) - Chanson de la mariee, La-bas vers l'eglise, Quel galant m'est comparable, Chanson des cueilleuses de lentisques, Tout gai!; Tripatos (1909); Les Grands Vents venus d'outre-mer (1906); Sur l'herbe (1907); Ronsard a son ame (1924), Deux melodies hebraiques (1914) - Kaddisch, L'enigme eternelle
Royal Handel
Sandrine Piau, Sara Mingardo, Marie-Nicole Lemieux, Lucy Crowe, Patricia Petibon, Topi Lehtipuu, Marc Minkowski, Rinaldo Alessandrini, Christophe Rousset, Alan Curtis, and other artists
NAÏVE | V5307 | 822186053072 | CD2
Zadok the Priest, and Nathan the Prophet, anointed Solomon King. And all the people rejoiced and said: God save the King! Long live the King! May the King live for ever! Alleluia! Amen.' These words were sung by the combined choirs of the Chapel Royal and Westminster Abbey at the coronation of King George II of England on 11 October 1727. The impact of the first choral entry after a long instrumental introduction is so unforgettable that since then the anthem 'Zadok the Priest' has been sung at the Unction of each new British sovereign ever since.
The event thus marked a consecration of sorts for its composer, born Georg Friedrich Händel in 1685 at Halle in Saxony and transformed into George Frideric Handel, British subject, by Act of Parliament dated 20 February of that same year 1727. He was to enjoy his most lasting success with a work devoid of action and dramatic protagonists, which set out the very basis of Christian doctrine in words drawn entirely from the Bible: Messiah, given its first performance in Dublin in 1742. The grandeur and sublime simplicity of the 'Hallelujah Chorus' so moved King George II that he rose from his seat; ever since then, it has been the tradition in Britain for the audience to stand for this movement. Handel's 'Largo' is now synonymous with Harrods' adverts, 'Zadok' has prefaced many a Royal or sporting ceremony and, most recently, millians watched the Royal Jubilee Pageant flotilla sail down theThames to the 'Water Music' in an inglorious downpour!
CD 1 - Zadok The Priest (Thomas Tallis Chamber Choir, Royal Academy Consort, Jeremy Summerly), Rodelinda - Io t'abbraccio (Patricia Petibon, soprano, Robert Expert, countertenor), Flute Sonata in F Major (Heloise Gaillard, flute, Amarillis), A Song for St Cecilia's Day - The Trumpet's Loud Clangor, March, The Soft Complaining Flute (Lucy Crowe, soprano, Richard Croft, tenor, Les Musiciens du Louvre Grenoble, Marc Minkowski), Joseph And His Brethren - Prophetic Raptures (Sandrine Piau, soprano, Accademia Bizantina, Stefano Montanari), L'Allegro il Penseroso ed il Moderato - As steals the morn upon the night (Sandrine Piau, soprano, Topi Lehtipuu, tenor, Accademia Bizantina, Stefano Montanari), Belshazzar - Great Victor at your feet I bow (Karina Gauvin, soprano, Marie-Nicole Lemieux, contralto, Il Complesso Barocco, Alan Curtis), Il Trionfo del Tempo e del Disinganno - Fido specchio (Deborah York, soprano, Concerto Italiano, Rinaldo Alessandrini), Messiah - Er war verschmahet und verachtet (Bernarda Fink, contralto, La Grande Ecurie et la Chambre du Roy, Jean-Claude Malgoire), A Song for St Cecilia's Day - From Harmony (Les Musiciens du Louvre Grenoble, Marc Minkowski)
CD 2 - Great Sarabande (Orchestre de chambre Leopoldinum), Rinaldo - Lascia ch'io pianga (Maria Bayo, soprano, Capriccio Stravagante, Skip Sempe), Alcina - Overture (Concerto Italiano, Rinaldo Alessandrini), Deidamia - M'ai resa infelice (Sandrine Piau, soprano, Les Talens Lyriques, Christophe Rousset), Il Trionfo del Tempo e del Disinganno - Se la bellezza perde vaghezza (Sara Mingardo, contralto, Concerto Italiano, Rinaldo Alessandrini), Water Music - Overture (Les Musiciens du Louvre Grenoble, Marc Minkowski), Theodora - Streams of pleasure ever flowing (Karina Gauvin, soprano, Marie-Nicole Lemieux, contralto, Il Complesso Barocco, Alan Curtis), Giulio Cesare - Da Tempeste (Maria Bayo, soprano, Capriccio Stravagante, Skip Sempe), Il Trionfo del Tempo e del Disinganno - Crede l'uom ch'egli riposi (Sara Mingardo, contralto, Concerto Italiano, Rinaldo Alessandrini), Alessandro - Brilla nell'alma un non inteso ancor (Sandrine Piau, soprano, Les Talens Lyriques, Christophe Rousset), Messiah - Hallelujah (Concerto Koln, Accentus, Laurence Equilbey)
Dove There Was A Child
Joan Rodgers (soprano), Toby Spence (tenor), CBSO Chorus, CBSO Youth Chorus, CBSO Junior Chorus, City of Birmingham Symphony Orchestra, Simon Hasley (conductor)
SIGNUM | SIGCD285 | 635212028520 | CD
Jonathan Dove wrote There Was a Child as a tribute to a friend's son who died tragically young. Filled with both joyous celebration and heartfelt emotion, it's a big, warm-hearted modern masterpiece in the spirit of Britten and vaughan Williams - following in an evergreen English tradition. 'Jonathan Dove's There Was a Child is a major addition to the choral repertoire, and will surely be taken up by societies up and down the country...Emotionally soul-baring, sharing an umbilical cord with Finzi's Intimations of Immortality and even Dies Natalis, this panorama of a young life draws texts from so many fine poets and therefore demands consummate clarity of presentation.' (Birmingham Post review of the concert from which this recording was taken)
A Tribute to Benny Goodman
The Julian Bliss Septet
SIGNUM | SIGCD288 | 635212028827 | CD
Recreating the exciting sound of swing from the 30s and 40s, Julian Bliss's dynamic virtuosity leads his septet through some of the great tunes of the swing era, staying true to the authentic feel but naturally with a modern twist.
Goodman and Sampson Don't be that way/Stompin' at the Savoy; Paganini arr. Martin Caprice No 24; Carmichael and Arodin Up a Lazy River; Seitz and Lockhart The World is Waiting for the Sunrise; De Lange, Hudson and Mills Moonglow; Gershwin Lady be Good (Rifftide); Goodman and Christian Seven Come Eleven; Van Heusen and Burke Here's that Rainy Day; Synder, Smith andWheeler Sheik of Araby; Jenkins Goodbye; Jolson, De Sylva and Rose Avalon; Goodman and Royal Soft Winds; Creamer and Laytron After you've gone
Music In The Air - A History of Classical Music on TV
Glenn Gould, Herbert von Karajan, Leonard Bernstein, Anna Netrebko, Igor Stravinsky, Arturo Toscanini, Pierre Boulez, Sergiu Celibidache, Francis Poulenc, Luciano Pavarotti, Placido Domingo, Jose Carreras, Jonas Kaufmann, Franz Welser-Most, Reiner E Morit
ARTHAUS | K101640 | 807280164091 | DVD
Music on television has come in various guises over the last 50 years. It was already part of the program mix at the very beginning and is still around, more sophisticated than ever, live and event driven and at its best reaching millions - more people than those experiencing music in opera houses, concert halls or other venues. Television has been instrumental in popularizing music, preserving precious moments of music making and helping to create music and performances which would not exist without it. Includes the first television images ever of a regular service by the BBC in 1936.
Verdi Otello
Renata Tebaldi, Hans Beirer, William dooley, Maria Ferrara, Sieglinde Wagner, Deutsche Oper Berlin, Giuseppe Patane (conductor)
ARTHAUS | K101644 | 807280164497 | DVD
Among operas devoted to the subject of jealousy, Giuseppi Verdi's Otello (1887), based on Shakespeare's tragedy Othello, The Moor of Venice (1604), is surely the best known and loved. Almost 300 years after Shakespeare, Verdi interpreted the feelings of the protagonists in his music, in a way that reveals for all times his great love of humanity and his modern psychological understanding of its problems.
Live from Deutsche Oper Berlin 1962
Monteverdi Il Ritorno d'Ulisse In Patria
Vesslina Kasarova, Dietrich Henschel, Malin Hartelius, Jonas Kaufmann, Rudolf Schasching, Isabel Rey, Martina Jankova, Zurich Opera House La Scintilla Orchestra, Nikolaus Harnoncourt (conductor)
ARTHAUS | K101660 | 807280166095 | DVD
Il Ritorno d'Ulisse in Patria is based closely on the final 10 books of Homer's Odyssey and is hailed as the key work marking the threshold between the Renaissance and Baroque periods. Klaus Michael Gruber's new production (assisted by Ellen Hammer) supports Monteverdi's aim to put the human drama in the foreground and individualise characters through musical forms. The sets have an apt simplicity, eschewing fussy detail and spectacular effects. The colours are cool, predominantly white, blue and black, transporting us to a modern day. This stunning production stars Vesslina Kasarova and Dietrich Henschel and was recorded live at the Zurich Opera House in 2002.
Live from Zurich Opera House 2002
A Tribute To Frederick The Great DVD
Emmanuel Pahud (flute), Trevor Pinnock (harpsichord), Kammerakademie Potsdam
C MAJOR | 711308 | 814337011130 | DVD
Emmanuel Pahud, principal flautist of the Berliner Philharmoniker, honors the 300th birthday of Frederick the Great with a concert recorded in the Royal Theater of the Neues Palais Potsdam, part of the Sanssouci ensemble. Frederick was not only a great ruler but also a passionate flutist and music patron who hired the most renowned musicians and composers of his day such as J. J. Quantz, Carl Philipp Emanuel Bach, and Franz Benda. Pahud plays works of these composers accompanied by the Kammerakademie Potsdam directed by Trevor Pinnock at the harpsichord. The concert is complemented by a documentary.
Frederick the Great Flute Concerto No 3 in C major; Quantz Capriccio in G major, Capriccio in B major, Flute Concerto in G major, Preludio in D major; Benda Flute Concerto in E minor; CPE Bach Flute Sonata in A minor
Also on Blu-ray 711404
Leonard Berstein Conducts Beethoven And Haydn DVD
Judith Blegen (soprano), Brigitte Fassbaender (contralto), Claes Ahnsjo (tenor), Hans Sotin (bass), Vienna Philharmonic Orchestra, Choir and Symphony Orchestra of Bavarian Radio, Leonard Bernstein (conductor)
C MAJOR | 711508 | 814337011154 | DVD
A light and transparent work, Beethoven's opus 135 is particularly well suited to a performance with a full string orchestra. Bernstein's interpretation can be seen as an homage to his revered mentor Dimitri Mitropoulos, who was the first to conduct a string orchestra version of Beethoven string quartet (op. 131). Composed in 1826, about half a year before Beethoven's death, opus 135 is the last work Beethoven completed. Following the profundity of the preceding Quartet op. 131, the buoyancy and humor of this piece are surprising. The work seems to long for the ideals of Classicism, which were now irretrievably lost, and aims for an accessibility which is often missing in Beethoven's late works. Leonard Bernstein said that only the strings of the Vienna Philharmonic could carry off the orchestral rendition of this work with bravura, since each player is a true soloist. The public performance of opus 135 was acclaimed by the press. "Since Leonard Bernstein is the number one conductor today, the only one who can let the Vienna Philharmonic play the way they would love to sound all the time, he and the orchestra wanted to play a difficult Beethoven Quartet in a monster setting. They succeeded, and it was an exciting work, unlike anything one ever hears."
The title of the work "Missa in tempore belli" (Mass in Time of War) recalls the war conducted by the Austrian Emperor Franz against France, whose young general Bonaparte was then rushing from one victory to the next. In August 1796 Vienna had to mobilize its troops. The subtitle "Paukenmesse" or Kettledrum Mass, comes from the prominent timpani and brass instruments in the last section of the Mass. The dramatic military sounds are made all the more striking as Haydn transforms the music into a fervent prayer for peace. Leonard Bernstein led this performance of the Mass at the Basilica of Ottobeuren on 30 September 1984 with the Chorus and Symphony Orchestra of the Bavarian Radio. The soloists were Judith Blegen (soprano), Brigitte Fassbaender (alto), Claes H. Ahnsjö (tenor) and Hans Sotin (bass). Bernstein said: "How does it feel to conduct a Haydn mass in this extraordinary, deeply impressive setting of the Ottobeuren Basilica? It feels perfect. If I had to imagine this mass visually and translate it into architectural terms, from one art to another, or in decorative terms – this is what I would imagine. It is the Haydn Mass."
Beethoven String Quartet No 16 (version for string orchestra), Haydn Missa in tempore belli (Mass in Time of War)
Also on Blu-ray 711604
Andras Schiff Plays Bach
Andras Schiff (piano)
EUROARTS | 2066768 | 880242667687 | DVD
This selection of some of Bach's most perennially popular keyboard music admirably demonstrates the many varied facets of the composer's fertile imagination. Deep pathos is contrasted with witty humour, serenity is paired with fleetness of foot, and all these emotions prove that this brilliantly expressive musician is as 'unique and unequalled' today as he was when his first biographer, J.N. Forkel, wrote so eloquently about him more than two centuries ago. These performances exemplify perfectly the thoughtful and persuasive approach that András Schiff adopts when playing Bach. Recorded in 1989, directed by Bruno Monsaingeon.
Italian Concerto BWV971, Capriccio in B-flat major BWV992, Suite No 5 in G major BWV816, Chromatic Fantasia and Fugue BWV903
[back to top]