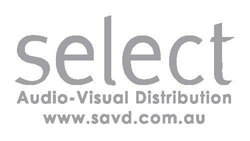 August 2012 New Releases
classical corner
Adam Giselle Highlights
Academy of St Martin in the Fields, Sir Neville Marriner
BRILLIANT CLASSICS | 94354 | 5028421943541 | CD
Premiered in 1841, Adolphe Adam's Giselle stands as one of the most important French dance creations – a rare masterpiece of lyric theatre that is particularly renowned for the extraordinary beauty of its music. This compilation is dedicated to highlights of the fantastical ballet, performed by one of music's most iconic conductor-orchestra partnerships: Sir Neville Marriner and the Academy of St Martin in the Fields. Set in Rhineland in the Middle Ages, the work takes its name from the peasant girl Giselle, who falls in love with a young Duke as he wanders the German landscape. Adam was a prolific ballet writer at the height of his powers when composing Giselle, and his innate feeling for dramatic progression is perfectly mirrored in the work's wealth of orchestral colour – which ranges from brilliantly sparkling to darkly dynamic, according to the developments on stage. Paying close attention to the ballet's individual instrumental sonorities, Marriner brilliantly evokes the dichotomy between everyday life and the otherworldliness of the second act to deliver a first-rate performance of this iconic work.
Introduction, Les vendangeurs, Entree du Prince, Loys seul et entree de Giselle, Retour de vendangeurs, Pas de deux, La Chasse, Marche des vignerons, Variation de Giselle, Final, Apparition des faux follets, Apparition et scene de Myrthe, Apparition de Giselle, Entree de Loys - Pas de deux, Scene des Wilis, Grand pas de deux, Variation de Loys, Variation de Giselle, Final
JS Bach Complete Orchestral Suites
Consort of London, Robert Haydon Clark (conductor)
BRILLIANT CLASSICS | 94413 | 5028421944135 | CD
The most successful of Baroque composers were highly sensitive to the prevailing musical fashions of their day, effortlessly moving from style to style to satisfy listeners, performers and patrons. In his four orchestral suites, Bach turned his hand to one of the two main musical genres in 18th-century Europe - the suite, the French counterpart to the Italian Concerto. Beyond mere commercial awareness, however, Bach's suites convey a deep understanding of musical character and instrumental colour. An abundance of different moods and forms are explored: in addition to the grand French overtures that open each suite, the traditional dance movements that follow display great variety, with the Gavotte, Bourrée, Sarabande, Menuet and the more unusual Polonaise and Forlane all making an appearance. Bach's rich and varied approach to orchestration also comes to the fore, contributing to each work's individual charm: Suite No.2, for instance, is characterised by its prominent and often virtuosic solo flute part, while Nos. 3 and 4 owe their festive mood to the three trumpets and timpani. Although Bach wrote just four works in this genre, his contributions reveal the full extent of his compositional skill, and are an essential part of his oeuvre. Here, they are performed by the Consort of London, an ensemble who have received much critical praise for their interpretations of Bach's music.
Ouvertures (Orchestral Suites) No 1 in C major BWV1066, No 2 in B minor BWV1067, No 3 in D major BWV1068, No 4 in D major BWV1069
Lambert Piano Concerto and Other Works
Nigel Hawthorne (narrator), Ian Brown (piano), Philip Langridge (tenor), The Nash Ensemble, Lionel Friend (conductor)
HELIOS | CDH55397 | 034571153971 | CD
A fascinating selection of pieces by one of the twentieth century's most original and perplexing figures. Constant Lambert is perhaps better known today for his strident views on his contemporaries, but he was also a composer of delightful, anarchic music, influenced particularly by Stravinsky and Ravel. A distinguished line up of performers presents these works in the clearest light. This recording is a must for anyone interested in twentieth-century music. Many of Lambert's other works are also available on Hyperion.
From CDA66754
Concerto for piano and nine players, Eight Poems of Li-Po, Eight Poems of Li-Po, Mr Bear Squash-you-all-flat
Vivaldi Six Violin Sonatas Op 2 Nos 1-6
Elizabeth Wallfisch (violin), Richard Tunnicliffe (cello), Malcolm Proud (harpsichord)
HELIOS | CDH55404 | 034571154046 | CD
Vivaldi's highly attractive Opus 2 Violin Sonatas were extremely popular in their day and much published and arranged for other combinations of instruments. The first six are performed here in their original form by one of the most celebrated early music violinists in the business, Elizabeth Wallfisch, stylishly supported by her wingmen Richard Tunnicliffe and Malcolm Proud.
From CDA67467
Prokofiev Romeo And Juliet Highlights
National Symphony Orchestra of Ukraine, Andrew Mogrelia (conductor)
NAXOS | 8572928 | 747313292875 | CD
Living people can dance, the dying cannot', Prokofiev wrote to explain the problems he faced when writing music for the ballet Romeo and Juliet. His original score was rejected as 'undanceable' by the Bolshoy Theatre and his initial scheme for a happy ending for the lovers was, fortunately, vetoed. The revised score, however, proved a masterpiece of expressive beauty and drama, with melting love music and huge bravura, and it remains one of the most loved ballet scores of the twentieth century.
Schumann Manfred Overture, Piano Concerto
Bella Davidovich (piano), Seattle Symphony, Gerard Schwarz (conductor)
NAXOS | 8571214 | 747313121472 | CD
Seattle Symphony Collection
Robert Schumann drew inspiration from other leading Romantic voices of his day, and Manfred is the dramatic overture to a work based on verses by Lord Byron. Schumann's wife Clara was an extremely accomplished musician, and the Piano Concerto in A minor is one of the most eloquent and highly regarded legacies of their relationship. Lacking only a slow movement, the Overture, Scherzo and Finale is a symphony in all but name. Gramophone described these performances as 'extremely fine'.
Manfred Overture Op 115, Piano Concerto in A minor Op 54, Overture Scherzo and Finale Op 52
Schumann Symphonies Nos 1 and 2
Seattle Symphony, Gerard Schwarz (conductor)
NAXOS | 8571212 | 747313121274 | CD
Seattle Symphony Collection
Faced with the challenge of following in Beethoven's giant symphonic footsteps, Robert Schumann acknowledged this musical predecessor, but expanded his forms and structures into new and impassioned utterances. Inspired 'by the spirit of spring', the Symphony No 1 was swiftly composed and was a huge success at its premiere in 1841. The Symphony No 2 had a longer gestation, but for many has become a symphonic song of praise and rejoicing for which 'Gerard Schwarz and his Seattle Symphony Orchestra serve as excellent guides' (Gramophone).
Symphony No 1 in B-flat major Op 38 'Spring', Symphony No 2 in C major Op 61
Schumann Symphonies Nos 3 and 4
Seattle Symphony, Gerard Schwarz (conductor)
NAXOS | 8571213 | 747313121373 | CD
Seattle Symphony Collection
The last of Schumann's Symphonies to be composed, Symphony No 3 'Rhenish' was most likely inspired by a cruise taken by the composer and his wife down the river Rhine. Alternating between austere splendour, great rhythmic suppleness and soaring lines, the work is an aural depiction of rural life by the river and the majestic cathedral in Cologne, and one that dares to reflect tensions between Classical form and Romantic innovation. So too does Symphony No 4, cast in four seamless movements that show Schumann's masterly command of interrelated material and of symphonic unity.
Symphony No 3 in E-flat major Op 97 'Rhenish', Symphony No 4 in D minor Op 120
Wagner Orchestral Excerpts Vol 1
Seattle Symphony, Gerard Schwarz (conductor)
NAXOS | 8572767 | 747313276776 | CD
Seattle Symphony Collection
This selection of some of Wagner's finest orchestral excerpts opens with the 'storm-swept ballad' of Der fliegende Hollander, the opera which launched his epoch-defining later masterpieces. The entire span of Der Ring des Nibelungen is represented in this program, from the luminous rainbow bridge which leads the gods to Valhalla in Das Rheingold, the urgent drama of Die Walkure, and the atmospheric repose of the Forest Murmurs in Siegfried, to the tragic depths of Siegfried's Funeral March. This recording has been praised for its 'radiant sensuousness' (Gramophone). Volumes 2 and 3 in this series are available on 8572768 and 8572769.
Der fliegende Hollander (The Flying Dutchman) Overture, Das Rheingold - Entrance of the Gods into Valhalla (arr. Zumpe), Die Walkure - Wotan's Farewell and Magic Fire Music, Siegfried - Forest Murmurs (arr. Hutschenruyter), Gotterdammerung (Twilight of the Gods) - Dawn/Siegfried's Rhine Journey/Siegfried's Death/Funeral Music
Wagner Orchestral Excerpts Vol 2
Seattle Symphony, Gerard Schwarz (conductor)
NAXOS | 8572768 | 747313276875 | CD
Alessandra Marc (soprano), Seattle Symphony Collection
Under the dual influences of Goethe and Berlioz, Wagner wrote A Faust Overture in Paris. Years later, in 1855, he returned to the work, revising it to create an even greater sense of drama and narrative conviction. In the excerpts from his romantic opera Lohengrin we hear the visionary Prelude to Act I and the Act III Prelude, which includes the well-known Wedding March. Elsa's Dream is sung by the internationally acclaimed soprano, Alessandra Marc. The orchestral music from Parsifal contains some of the most transcendent music Wagner ever wrote. Volumes 1 and 3 in this series are available on 8572767 and 8572769.
A Faust Overture, Lohengrin - Preludes to Acts I and III and Elsa's Dream, Parsifal - Preludes to Acts I and III and Good Friday Spell
[back to top]