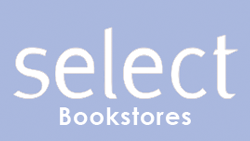 new on naxos audiobooks
November 2011

Whitford The History of Western Art
Sebastian Comberti (reader)
NAXOS AUDIOBOOKS | NA0055 | 9781843795063 | CD4

From the cave paintings of Lascaux to the challenging world of the 21st-century this marvellous Naoxs AudioBook addresses the eternal question: What is Art? The history of Western art is conveyed with remarkable clarity, though it may come as a delightful surprise to some listeners that an extensive history of art can be presented through the audio medium!

Haggard She - A History of Adventure (abridged)
Bill Homewood (reader)
NAXOS AUDIOBOOKS | NA0058 | 9781843795193 | CD4

She is one of the best-selling books of all time and Rider Haggard's most popular and influential novel. The supernatural queen 'She Who Must Be Obeyed' is lethal and irresistible, a thousand-year-old 'youthful beauty', all-powerful yet ultimately fragile, an African goddess who is half human and half mirage.

Dickens Hard Times
Anton Lesser (reader)
NAXOS AUDIOBOOKS | NA0023 | 9781843794431 | CD9

Hard Times provides a compelling insight into the social and economic pressures of the Victorian era, issues which remain fiercely contested in today's globalised and so-called 'post-industrial' world. Environmental damage, the cruel logic of econominc rationalism and the right of every person to enjoy life are Dicken's abiding themes.