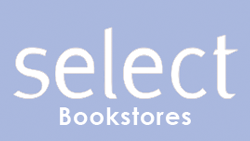 new on naxos audiobooks
March 2012

A History of The Olympics
John Goodbody (author), Barry Davies (reader)
NAXOS AUDIOBOOKS | NA0066 | 9781843794929 | CD6

This unique audiobook history of the Olympics has been updated to include the Beijing Olympics and released to coincide with the London event. Written by the prize-winning sports journalist John Goodbody, and with a fascinating personal documentary featuring one of Britain's leading Olympians, Sebastian Coe, who is now heading the 2012 Games, this is an ideal opener! John Goodbody, for many years chief sports news writer for The Times, has covered every Olympics since 1964. In this entertaining and informative account, he tells the main stories of each of the modern Olympics. Here are some of the heroes and heroines who have made sporting history, as well as the main disasters and scandals that attend the world's greatest sporting event.

Dickens Oliver Twist (Unabridged)
Jonathan Keeble (reader)
NAXOS AUDIOBOOKS | NA0076 | 9781843795650 | CD13

2012 marks the 200th anniversary of Dickens's birth. Oliver Twist, Dickens's second novel, is narrated with ceaseless energy by Jonathan Keeble whose reading is infused with a delicious knack for story-telling. This unabridged version has been long anticipated, and is a stand-out Naxos AudioBooks recording. By July 2012, recordings of all of Dickens's major works will be available from Naxos AudioBooks, in both unabridged and abridged forms.

Proust Within A Budding Grove (Unabridged)
Neville Jason (reader)
NAXOS AUDIOBOOKS | NA0097 | 9781843796084 | CD14

Remembrance of Things Past Vol 2. Remembrance of Things Past is one of the monuments of 20th century literature. Within a Budding Grove is the second of seven volumes. This is the first unabridged and complete recording of Remembrance of Things Past in English. It uses the famous Scott Moncrieff translation. The second volume of the cycle, full of resplendent youthful urgency and discovery, is sensitively read by the acknowledged Proust master-reader Neville Jason.