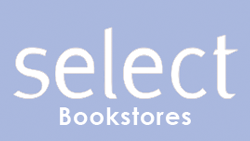 new on naxos audiobooks
January 2012

Sapper The Third Round
Roy McMillan (reader)
NAXOS AUDIOBOOKS | NA0057 | 9781843795179 | CD6

In The Third Round, the third of Sapper's Bulldog Drummond stories, Hugh Drummond has lost none of his trademark wit, charm, and confidence. In investigating the mysterious death of Professor Goodman, who holds the key to a formula for creating diamonds, he uncovers a menacing plot involving the Metropolitan Diamond Syndicate and, inevitably, his seemingly indestructible enemy, the sinister Carl Peterson. Unexpected twists and turns are rife, and the climax sees a thrilling boat chase that makes for fantastic listening. Roy McMillan's narration is sparkling and witty, the perfect match for Sapper.

Dickens Nicholas Nickleby
David Horovitch (reader)
NAXOS AUDIOBOOKS | NA0074 | 9781843795612 | CD29

One of Dickens's earlier novels, dating from 1839, it charts the fortunes of an honourable young man, Nicholas Nickleby, who has set out to make his way in the world. Dickens presents his remarkably vivid display of Victorian characters and the life they lead, from the generous to the fated to the crushed. Hope springs eternal, however, and righteous persistence brings rewards.

Dickens Oliver Twist Retold for Younger Listeners
Jonathan Keeble (reader)
NAXOS AUDIOBOOKS | NA0087 | 97818437965872 | CD2

This is the first in a series of classics retold for younger listeners. Oliver Twist, Dickens's second novel, has enthralled generations of readers since its publication in 1838. Orphaned and desolate, Oliver's journey to London and subsequent induction into its dingy underworld is narrated with ceaseless energy by Jonathan Keeble. His depictions of Fagin and the terrifying Bill Sikes are particularly mesmerising, and his reading is infused with a delicious knack for story-telling. Having been the subject of countless adaptations, Oliver Twist is an essential junior read, and this version is both exciting and accessible. Roy McMillan uses Dickens's original words in the main, simplifying and clarifying them at certain points.