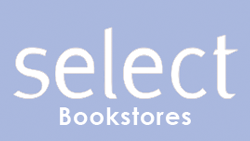 new on naxos audiobooks
February 2012

Defoe Robinson Crusoe Retold for Young Listeners (Abridged)
Jonathan Keeble (reader)
NAXOS AUDIOBOOKS | NA0072 | 9781843795575 | CD2

Exceptionally popular since its publication in 1719, Robinson Crusoe is widely regarded as the first English novel. Our eponymous hero finds himself shipwrecked on an African desert island after a tumultuous storm, and following the realisation that he is the only survivor, is faced with the prospect of years of isolation. However, he throws his energy into familiarising himself with his new habit: he hunts, learns how to make pottery and even adopts a parrot. After encountering a group of cannibals, Robinson Crusoe finally finds a companion. A thrilling adventure for younger listeners, made thoroughly accessible through Roy McMillan's retelling, which uses Defoe's words in the main, simplifying and clarifying them at certain points.

Proust Swann's Way (Unabridged)
Neville Jason (reader)
NAXOS AUDIOBOOKS | NA0096 | 9781843796060 | CD17

Marcel Proust's Remembrance of Things Past is one of the monuments of 20th century literature. Swann's Way is the first of seven volumes and sets the scene with the narrator's memories being famously provoked by the taste of that little cake, the madeleine, accompanied by a cup of lime-flowered tea. It is an unmatched portrait of fin-de-siecle France. Neville Jason's widely praised 36-CD abridged version has rightly become an audiobook landmark and now, upon numerous requests, he is recording the whole work unabridged which, when complete, will run for some 140 hours.

Dickens David Copperfield (Unabridged)
Nicholas Boulton (reader)
NAXOS AUDIOBOOKS | NA0078 | 9781843795698 | CD28

The intensely personal David Copperfield (widely regarded to be the most autobiographical of the author's novels) is one of Dickens's greatest works. We follow David Copperfield from birth and miserable childhood to inevitable tragedies, until he finally finds happiness later in life. The novel is full of some of the most memorable characters in literary history. Nicholas Boulton's depiction of the oily Uriah Heep and David Copperfield's sinister stepfather Murdstone, do the novel full justice.