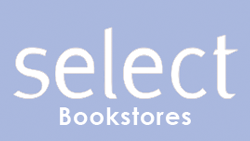 new on naxos audiobooks
April 2012

Ancient Egypt—The Glory of the Pharaohs
David Angus (author), Nicholas Boulton (reader)
NAXOS AUDIOBOOKS | NA0052 | 9781843795001 | CD2

The wonders of Ancient Egypt are brought to life in this fascinating text by David Angus. The Glory of the Pharaohs explores civilisation under the pharaohs, the mysteries of the pyramids and the Sphinx, and much more. Nicholas Boulton reads this informative and entertaining educational new release.

The Guermantes Way (Unabridged)
- Remembrance of Things Past Volume 3
Marcel Proust (author), Neville Jason (reader)
NAXOS AUDIOBOOKS | NA0098 | 9781843796107 | CD22

The third of seven volumes of Remembrance of Things Past, one of the great monuments of 20th century literature and one of Proust's most well-known works. This AudioBook represents the first unabridged recording in English, using the famous Scott Moncrieff translation. Read by Neville Jason, whose Proust readings are widely recognised as among the best.

The Pickwick Papers (Unabridged)
Charles Dickens (author), David Timson (reader)
NAXOS AUDIOBOOKS | NA0071 | 9781843795551 | CD25

Released to coincide with the 200th anniversary of Dickens' birth, his first novel is a delightful tale full of his trademark wit and humour. The Pickwick Papers features some of his most memorable characters. Esteemed reader David Timson, an authority on Dickens, breathes life into the unforgettable cast of these classic Dickensian comic characters.

Julius Caesar (Unabridged)
William Shakespeare (author), Andrew Buchan, Paul Rhys, Sean Barret and cast (readers)
NAXOS AUDIO BOOKS | NA0082 | 9781843795797 |
CD 2

One of Shakespeare's most compelling plays, Julius Caesar is a tense political drama that is as relevant today as when it was first performed. Directed by David Timson, highly respected for his interpretations of many other Shakespeare plays recorded by Naxos AudioBooks such as Othello (320612) and Twelfth Night (218112).